Head of the Administration of the President of the Republic of Azerbaijan, Samir Nuriyev, introduced the Chief Justice of the Supreme Court Inam Karimov to the staff
05.04.2023, 16:31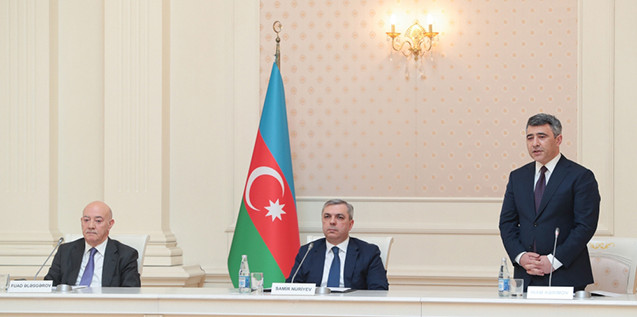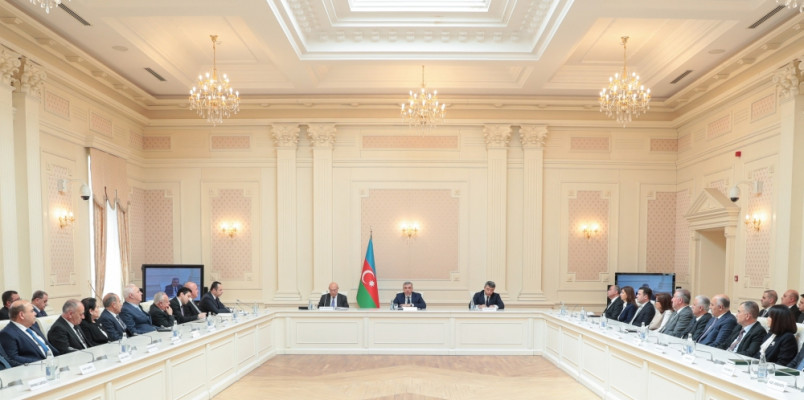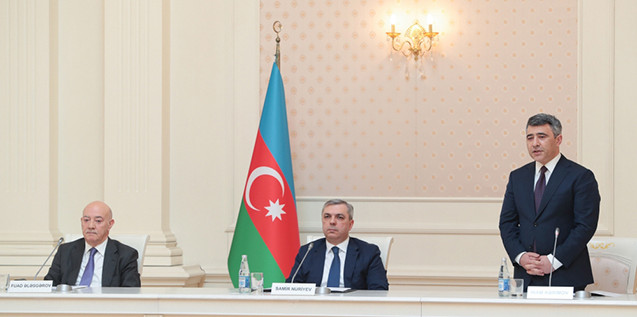 On 5 April 2023, the Head of the Administration of the President of the Republic of Azerbaijan, Samir Nuriyev, introduced the Chief Justice of the Supreme Court, Inam Karimov, to the staff.
Addressing the ceremony, Samir Nuriyev said that the development of the modern judicial system of independent Azerbaijan is directly linked to the National Leader of our people, Heydar Aliyev. It was emphasized that the Constitution of the Republic of Azerbaijan prepared under the leadership of the National Leader defined the place of the judiciary in the division of powers, the main principles and conditions for the implementation of justice.
The Head of the Presidential Administration noted that President Ilham Aliyev has successfully continued the state-building process and deepened the reforms in the judicial legal system. The legislative base has been improved, new regional courts, including commercial courts and administrative courts, have been established, the number of judges has been increased, their social protection has been strengthened, the material and technical base of the courts has been modernized, and all these complex measures have further strengthened the independence of the courts.
Samir Nuriyev said that he believes that the Supreme Court will further strengthen its activities in the field of development of judicial institutions, implement all necessary measures for the reliable protection of rights and freedoms, and will spare no effort in ensuring the rule of law, as well as wished success to the newly appointed Chief Justice and staff in this work.
The newly appointed Chief Justice of the Supreme Court, Inam Karimov, expressed his gratitude for the high trust shown to him by the head of our state. He called the establishment of courts in accordance with modern requirements, increasing the high level of professionalism in the administration of justice, and the application of innovative technologies in management as the main goals ahead.
It should be noted that a meeting of the Plenum of the Supreme Court of the Republic of Azerbaijan was held today. In the meeting, the swearing-in ceremony was held in connection with the appointment of Inam Karimov as a judge of the Supreme Court of the Republic of Azerbaijan by the decision of the Milli Majlis of the Republic of Azerbaijan from 4 April 2023.
At the Plenum Session, Inam Karimov took an oath and swore to administer justice in full compliance with the Constitution and Laws of the Republic of Azerbaijan, impartially and justly, to preserve the independence and dignity of the judge, and to behave in a spirit of respect to the good name of a judge in accordance with the Law on Courts and Judges.